ELVEZ
ELVEZ uses SD35 for versatile car parts assembly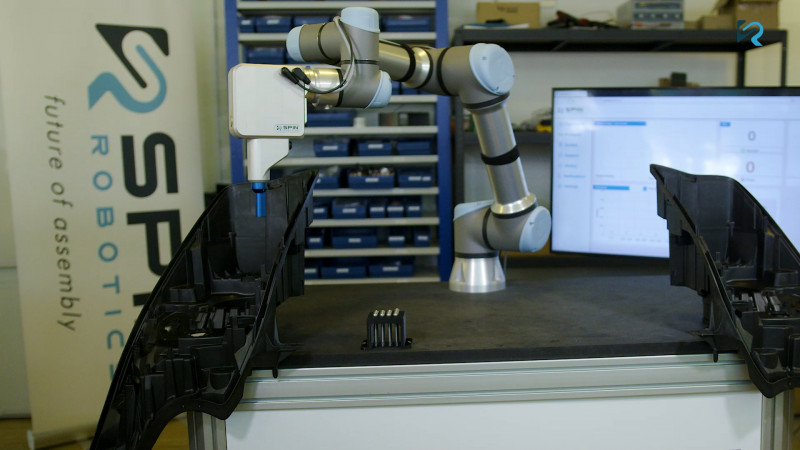 About the Company
Elvez d.o.o. is a family-owned business founded in Slovenia in 1991. The company Elvez, with more than 165 employees, is an advanced manufacturing company, specialized in providing clients with plastic components, metallized parts and cable harness solutions. The company serves clients from the automotive market, industrial and tech market, as well as producing white goods.
The Challenge
In Ljubljana, Slovenia, Elvez provides a wide range of low to high volume multi-use injection molding services, PVD metalized parts and complex made-to-measure cable harness solutions for its clients. Because Elvez's products require to be fastened with a multitude of screws with high accuracy, the company was looking for a collaborative robotic solution to ensure fast changeover time and monitoring of screw insertion data. Elvez has a need to assure that each screw is placed with the correct torque. For this reason, Elvez reached out to Spin Robotics to obtain a reliable, flexible and precise screwdriving solution.
The Solution
By using a collaborative screwdriver, Elvez can combine using the collaborative robot for repetitive, simple tasks whilst enabling its employees to carry out tasks with more autonomy and added value. This has positive impacts on the production quality and cost, because of the robot's precise screw sequencing and parallel movements to the moments of an employee. In the future, the SD35 collaborative screwdriver can aid the company to achieve its main objective of reducing the changeover time between products from several hours to less than 10 minutes, as well as deliver precise live and historical screw insertion data from the individual collaborative robots. For Elvez, the difficulty with manual screwdriving stems from high changeover times and employees' fatigue, which can result in a sub-optimal screw order and tightening. Placing screws incorrectly leads to wasted products and materials that cannot be shipped to an end-customer. Furthermore, the currently used screwdriving alternatives at Elvez' production facility bring forth quality issues from inconsistencies, additionally to inefficiency of manual labor. When deciding to automate, the importance for Elvez lies in obtaining an agile production setup for screwdriving applications, having fast changeover times between processes, and having a robotic system with Industry 4.0 technology to collect, log and analyze data. Furthermore, employee safety is a must. The SD35 screwdriver tool benefits Elvez and the company's rapid growth by being lightweight and therefore easy to move around in the production, so that it can be used in many applications. Moreover, the SD35 tool is Industry 4.0 enabled and provides precise and reliable screw insertion data, which is of great value for Elvez to ensure production quality. The tool is ergonomically designed to reduce employees' strain and it is equipped with several unique safety features: a safety shield that protects employees from piercing injuries, as well as a level-d performance safety sensor.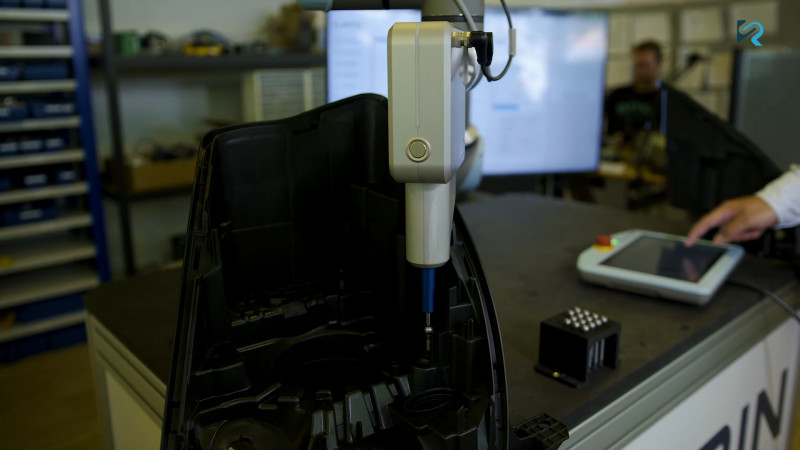 Challenges Solved
Several hours changeover time between different screwdriving processes
Mistakes in the tightening torque
Employee injuries from repetitive motions
Hard to scale up production Key Value Drivers
Changeover time reduced to 10 minutes
Fast teach-in of new screwdriving tasks due to online screw database → further decrease of setup time
Precise insertion torque due to the tool's Industry 4.0 technology to collect, log and analyze torque data
Unique safety features: a) Built-in safety sensor with level-d performance.b) Safety shield that protects employees from piercing injuries.
Easy to produce man